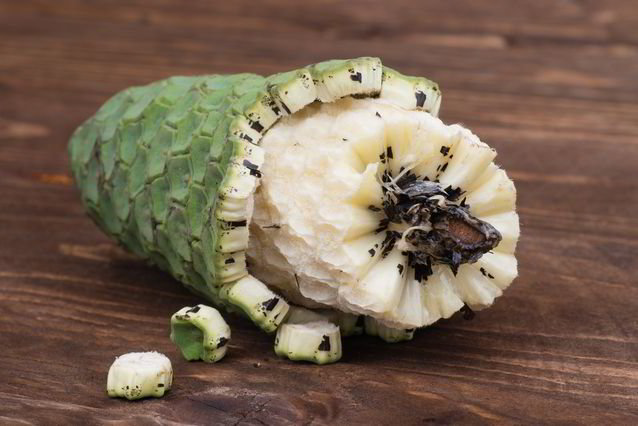 Wanted to bring an instant Jungle look into your home? This is the plant to go for.
With its lush, wild appearance, large split leaves and swinging aerial roots, the Monstera Deliciosa is a real Jungle Queen.
DID YOU KNOW...
In its natural habitat, Monstera Deliciosa also grows edible fruit? In some countries its fruits are considered a rare and expensive delicacy. It is not coincidence that it is called Monstera Deliciosa, or "fruit salad plant". They are native to Mexico and Central America.
This Low maintenance house plant features decorative heart shaped leaves with holes. It has been featured from stylish designer's homes to simple dwellings. It has small anchoring roots as well as long aerial roots for absorbing nutrients and water.
The lush leaves can be pruned back if desired and cuttings can serve to propagate simply by putting the cuttings into fresh water and await white roots to start growing. Afterwards the cuttings can be easily potted into a new plant pot.
CARE TIPS
🌤 Location : Bright to semi-shaded, no direct light. If there is too little light, the leaves will not fully developed their characteristic holes.
🌡 Temperature: Normal room temperature
💧 Watering: Water regularly and evenly. Allow the upper layer of soil to dry out in between watering .
If the weather is too dry, mist the leaves from time to time with softened/distilled water.
🌿Fertilizer: Moderate use of nutrients/fertilizer. Add liquid fertilizer every week at the start & at least once a month for maintenance.
HOW TO SAVE THEM IF...
~ Yellow leaves
This is due to over watering especially if leaves are wilting this may led to root rot.
TIPS: Reduce watering if you have over watered. Give your plants the nutrients it needs especially at this stage by feeding them a high quality plants nutrients once a week until they progressed to a healthy stage.
Check for root rot and remove the affected area / roots.
~ Leaves tips and edges are turning brown
This may be due to dry air or too much sands in the potting mix, low temperatures, or because your plant has become pot bound.
TIPS: If your Monstera is in a warm room with dry air, set it on a pebble filled tray of water and mist the leaves regularly. If it is near a heat register or warm kitchen? Move it away to another cooler location.
Repot is necessary.
Hope you benefits from our little plant care tips, if you have any further questions and/or challenges with your Monstera, please comment below or text us anytime.